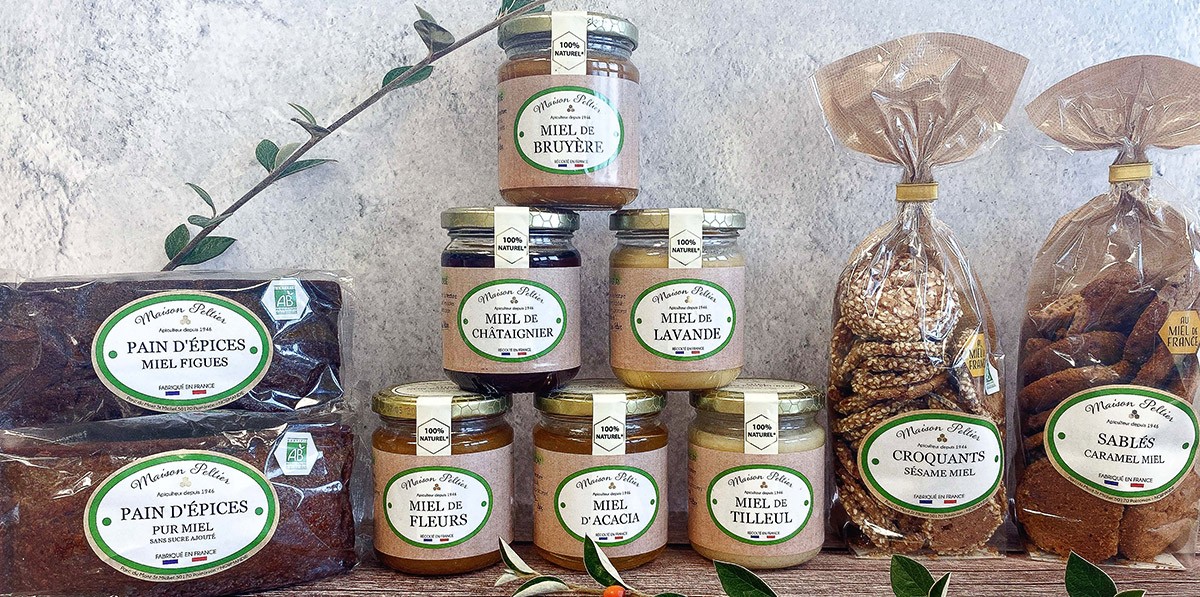 Maison Peltier presents its range of organic beehive products:
honey, royal jelly, biscuits & honey cakes
Made in France with quality ingredients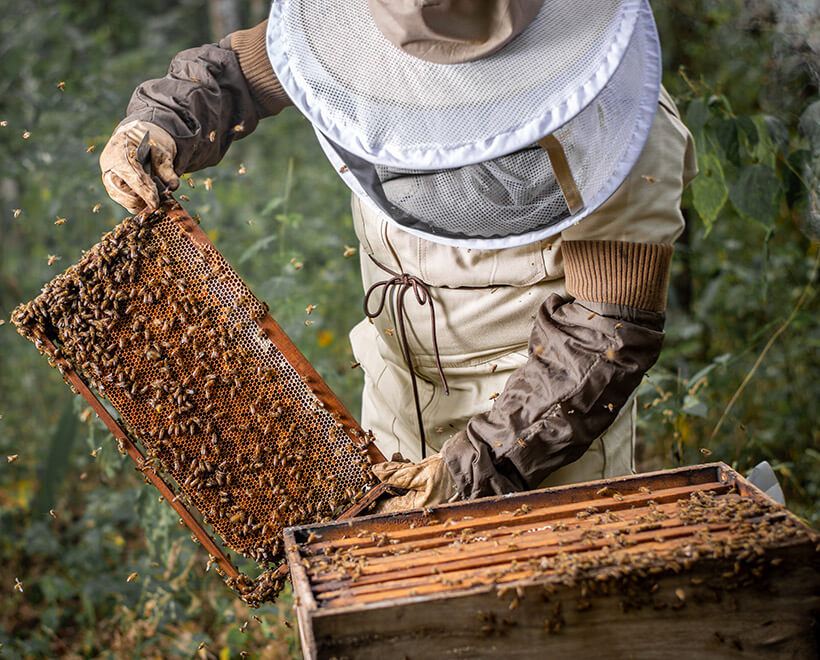 Premium honeys and gourmet honey-based products
Maison Peltier was founded in 1946 by the Peltier family, beekeepers from father to son. It was Yves Peltier who, after receiving numerous awards for the quality of his harvests, developed the artisanal production of gingerbread from carefully selected ingredients (French flour, French butter, French eggs). The success of gingerbread, resulting from unparalleled know-how, naturally led him to the creation of a range of biscuits and honey products, without coloring or preservatives. Discover the products of the Maison Peltier beehive and the honey delicacies developed for your pleasure. 
Based in the bay of Mont Saint-Michel, Maison Peltier selects and pots different ranges of honeys, regional honeys harvested in Brittany and Normandy, French honeys and European honeys. These three ranges are also available in organic. All our honeys are rigorously selected and meet strict specifications in order to offer you high quality honeys. All our honeys are guaranteed 100% natural and unpasteurized so they retain all the virtues that nature has given them.
Honey cakes and cookies
House of tradition and quality, Maison Peltier has developed a precious and unequaled know-how in the artisanal manufacture of gingerbread. Also discover an assortment of sweets: nonnettes, cookies, crunchies, palets, pancakes, shortbread cookies and financiers with flavors worked in the purest French tradition. Browse our site and let yourself be tempted by meringues and nougats, honey candies, but also vinegars, or even a delicious mead. Discover all the flavors of honey declined in textures and creative associations.
* concerns our organic products
** concerns our organic chocolate hazelnut sablés
*** concerns our biscuits and cakes with the exception of nonettes and gingerbread